Join us for the opening event of Dancing While Black's 10th Anniversary Year
DWB's 10th anniversary season opens with Sankofa story circles! Shani is honored to have been invited to serve as a Seed Storyteller. The Anniversary year's co-choreographers have invited a group of visionary artists who have engaged with Dancing While Black through its ten year journey to facilitate this event. Story Circles are a democratic process of storytelling created by John O'Neal of the Free Southern Theater, the predecessor of Dancing While Black's New Orleans partner, Junebug Productions. Audio description will be available during this event.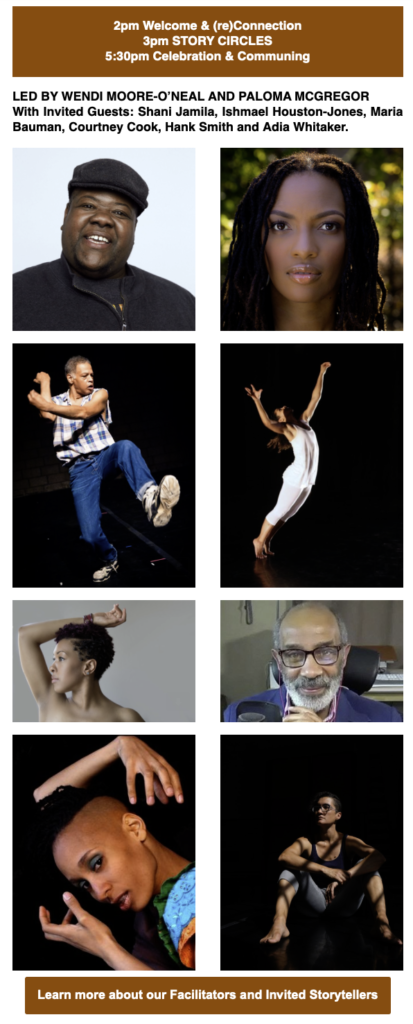 Dancing While Black: Sankofa Story Circles
Sunday, May 22, 2022, 2:00pm ET
@ BAAD! The Bronx Academy of Arts and Dance
2474 Westchester Avenue, Bronx, NY 10461 (Westchester Square)
Since 2012, Dancing While Black (DWB) has served as a launching pad and community hub, bringing Black dance voices to the fore and centering a space for them to reflect and create authentically. Throughout that time, they've supported 22 emerging Black artists as Fellows, incubated more than two dozen works and held countless convenings.