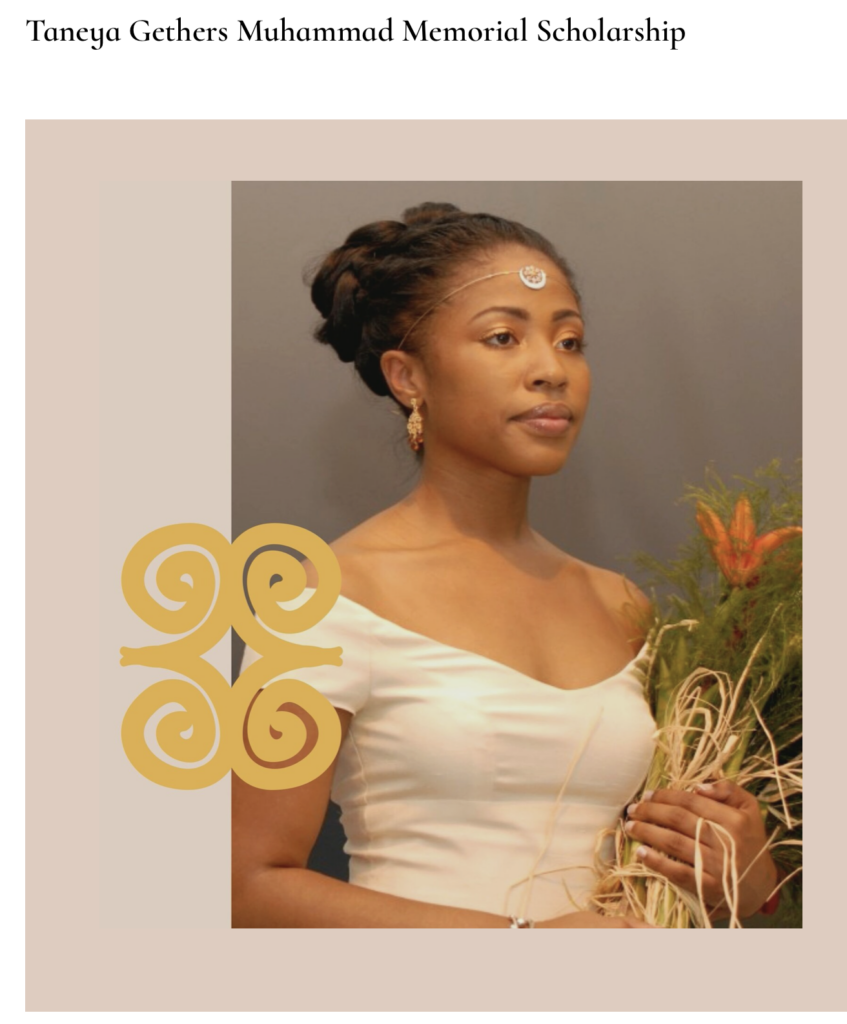 Announcing the Taneya Gethers Muhammad Memorial Scholarship! Taneya was a writer, educator, librarian, community builder and a proud graduate of Spelman College. She rigorously studied the history of radicalism at Spelman, wrote about the importance of renewing our commitment to cultural activism, and created library programs to educate the community about our undertold stories.

Shani is honored to have partnered with the college and Dr. Ruha Benjamin to develop this fund in Taneya's name, supporting young scholar activists. In providing funding for Spelman students who share her commitment to making a radical impact on campus and in the community, they will continue her fierce devotion to her family, both blood and spirit.

Click here to learn more and to donate to the scholarship fund.