The Taneya Gethers Muhammad Memorial Scholarship supports young scholar activists at Spelman College. We are so pleased to share that the inaugural recipient of this $25,000 annual award has been selected.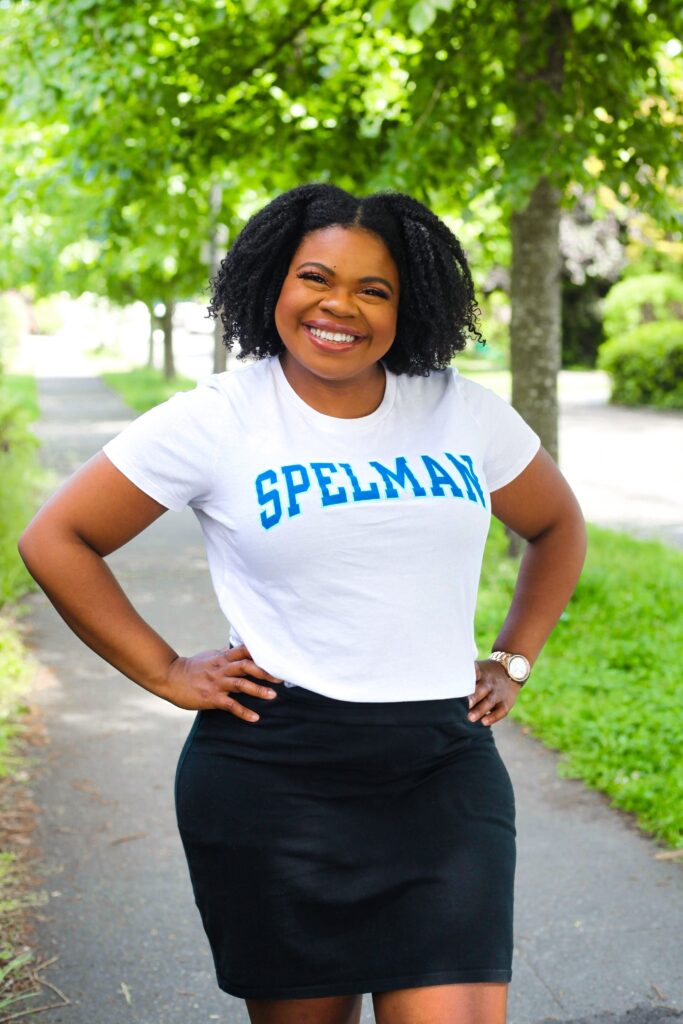 Please join us at 7pm on Tuesday, November 9th for a virtual gathering. You will have the opportunity to meet Shauniece Frazier, the very first student to benefit from this initiative. In addition, we are so pleased to welcome a very special guest to help us mark this moment– writer and theorist adrienne maree brown.
brown is a writer living in Detroit, a student of the works of Octavia E. Butler and Ursula K. LeGuin. Grievers is her first novel. Her previous books include Octavia's Brood, Emergent Strategy, Pleasure Activism and We Will Not Cancel Us. After sharing excerpts from her new novella, she will be in conversation with our own Dr. Ruha Benjamin, author and professor of African American Studies at Princeton University.
This event is free to attend, but you must register to receive the link. We look forward to celebrating this remarkable milestone with you next Tuesday!
About the Scholarship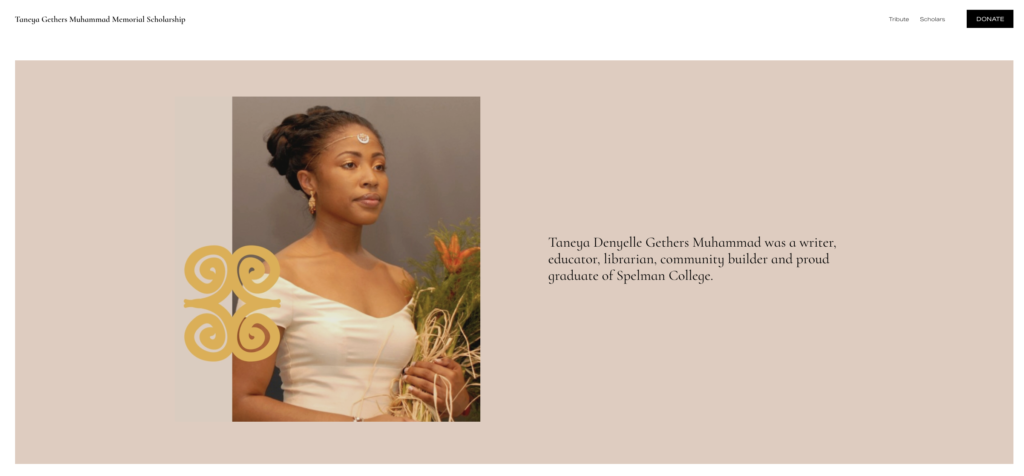 The Taneya Gethers Muhammad Memorial Scholarship aims to support the academic pursuits of students who are in the tradition of alumnae whose legacies she studied, such as Pearl Cleage, Varnette Honeywood, Alice Walker, Marian Wright Edelman and Dr. Bernice Johnson Reagon, as well as student movement leaders like Lenora Taitt, Gwendolyn Middlebrooks, Herschelle Sullivan Challenoir, Roslyn Pope and Zoharah Simmons.
A scholarship in the amount of $25,000 will be awarded annually to a Spelman student with a demonstrated commitment to scholar activism.