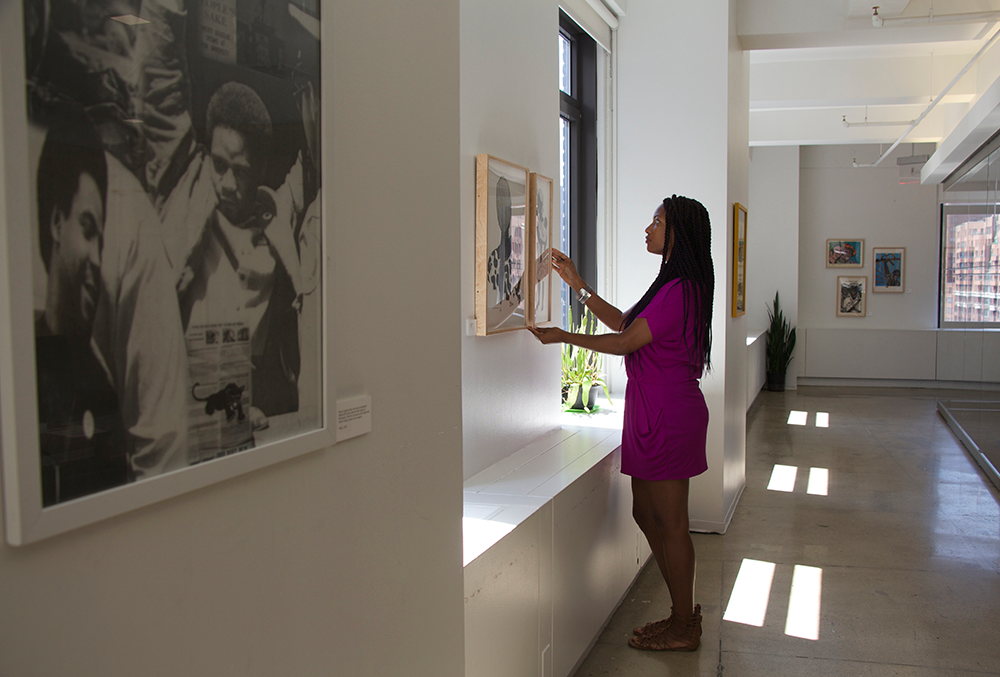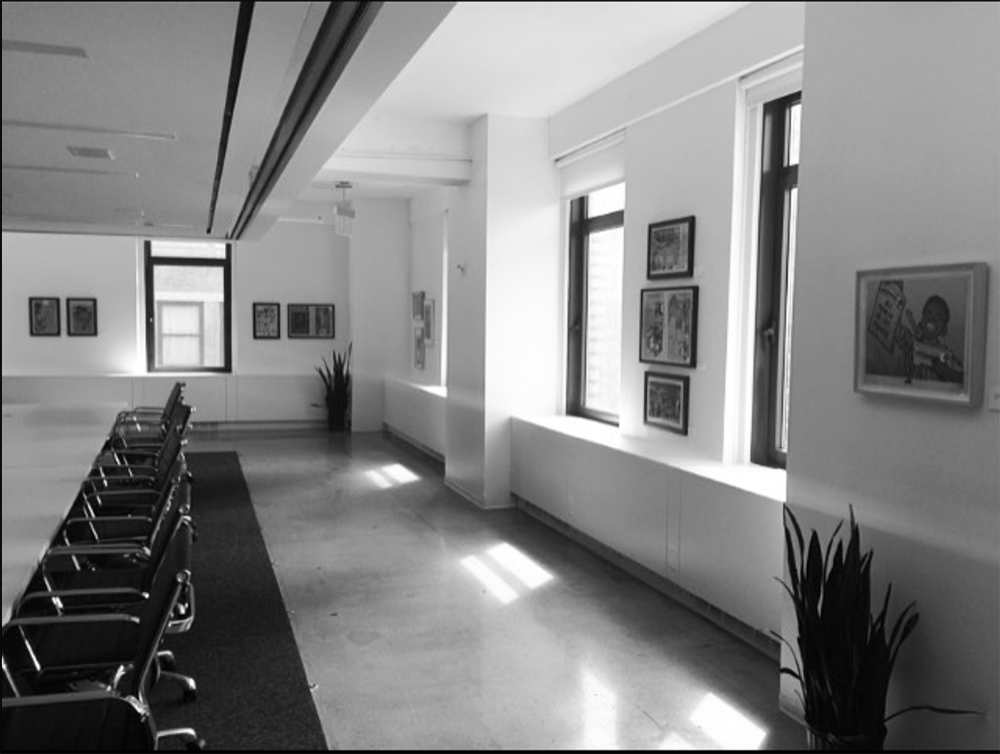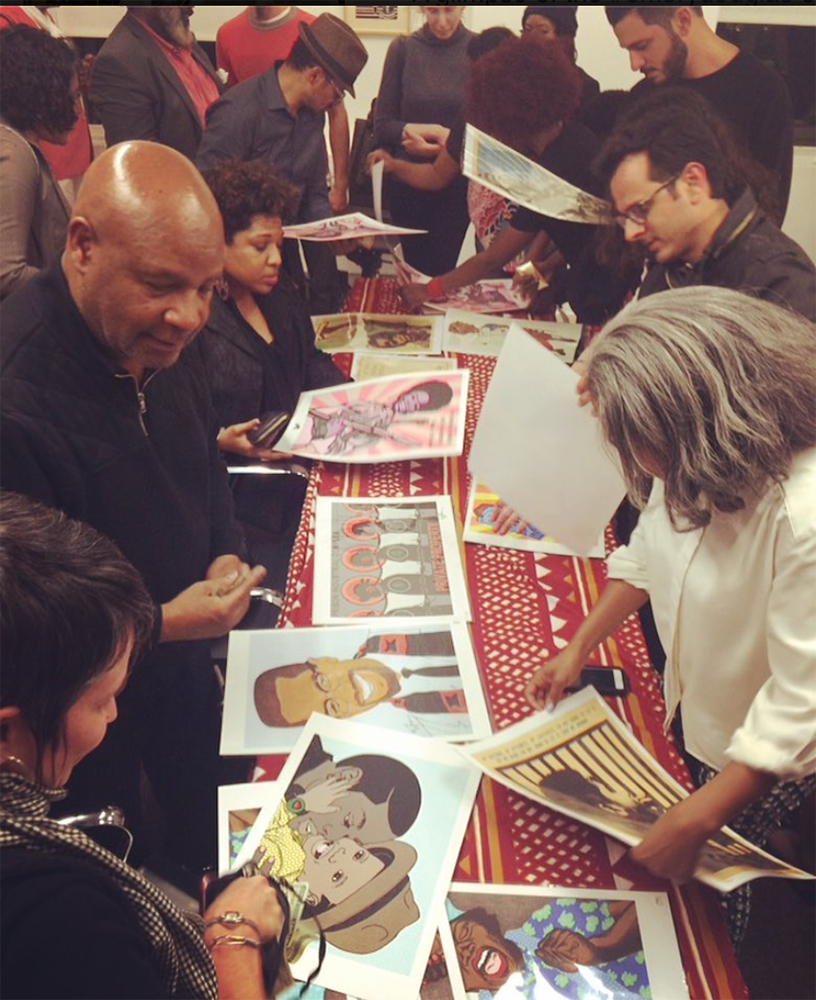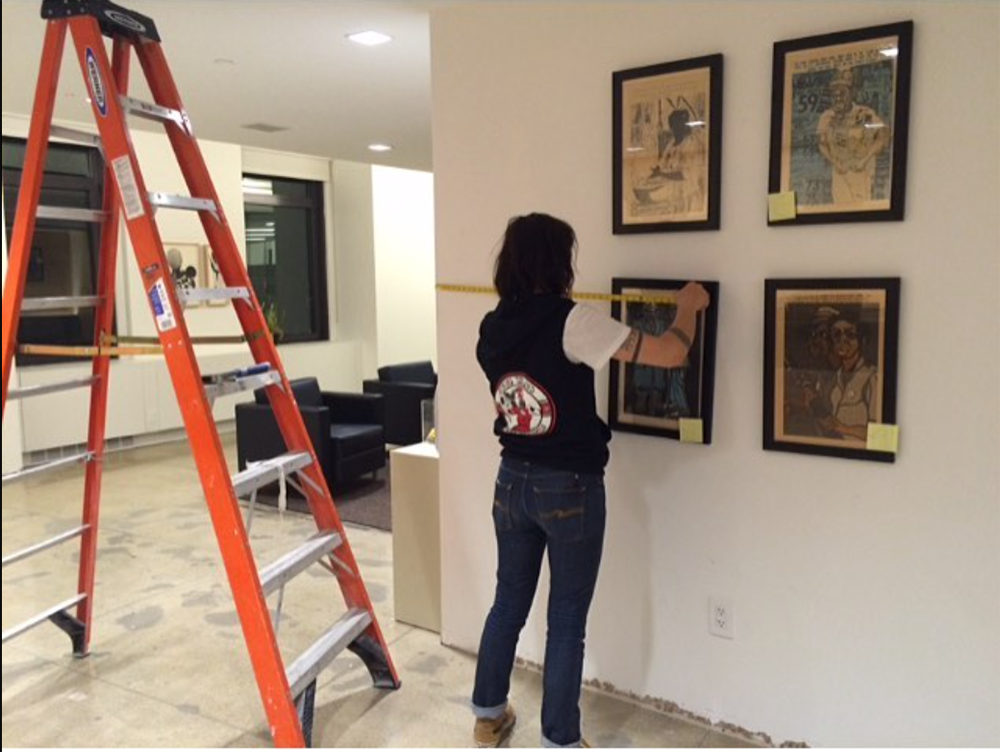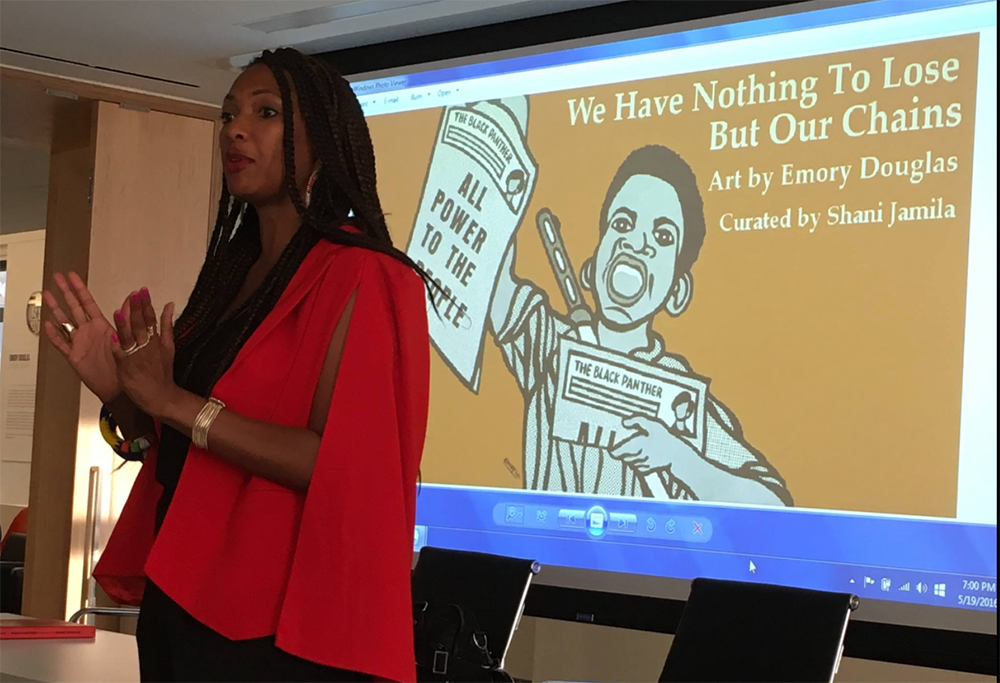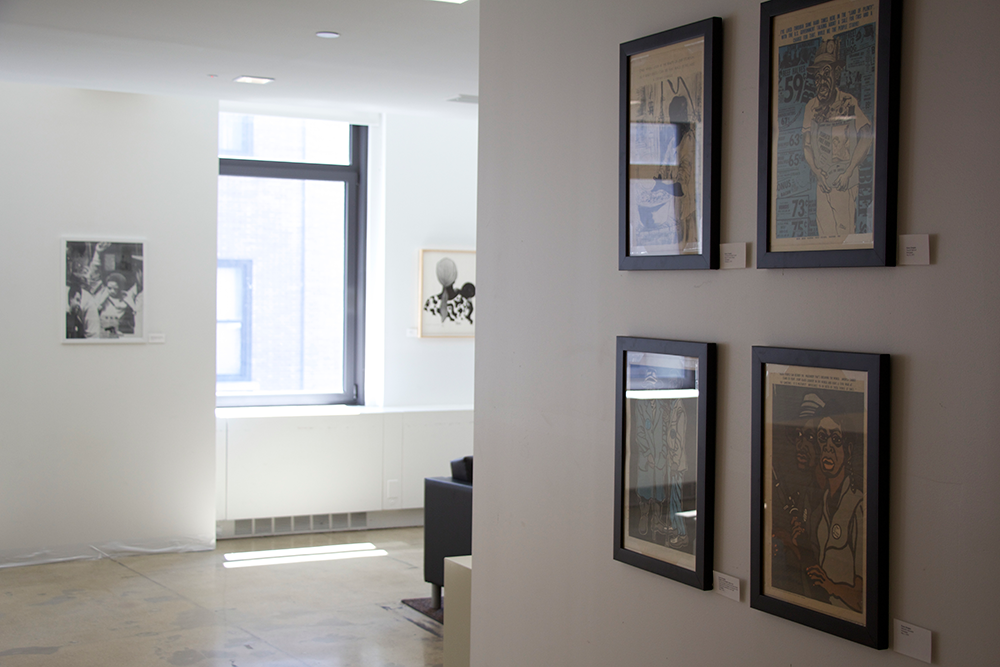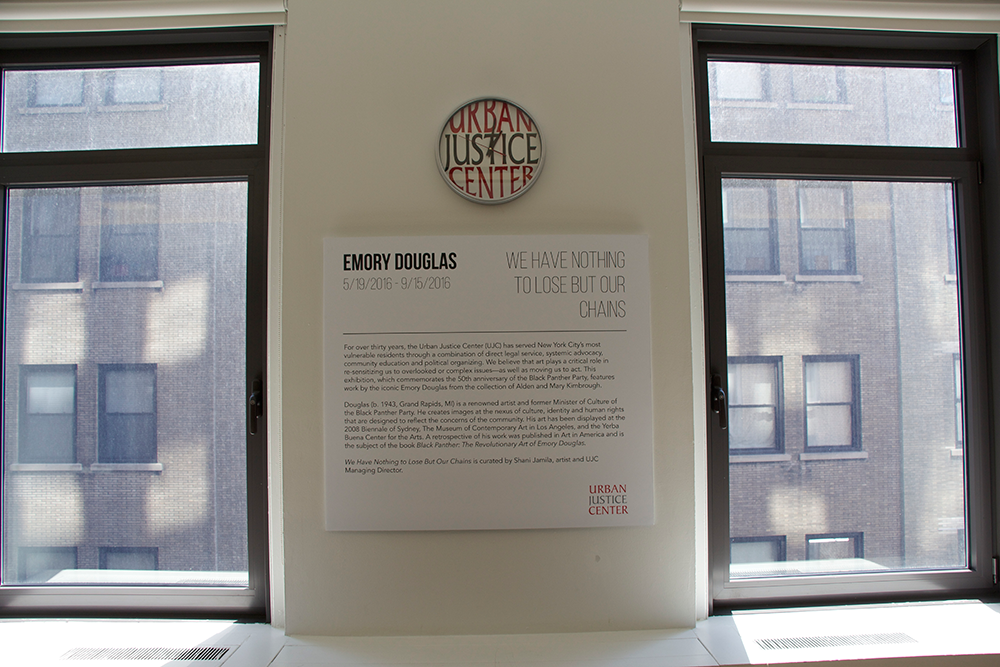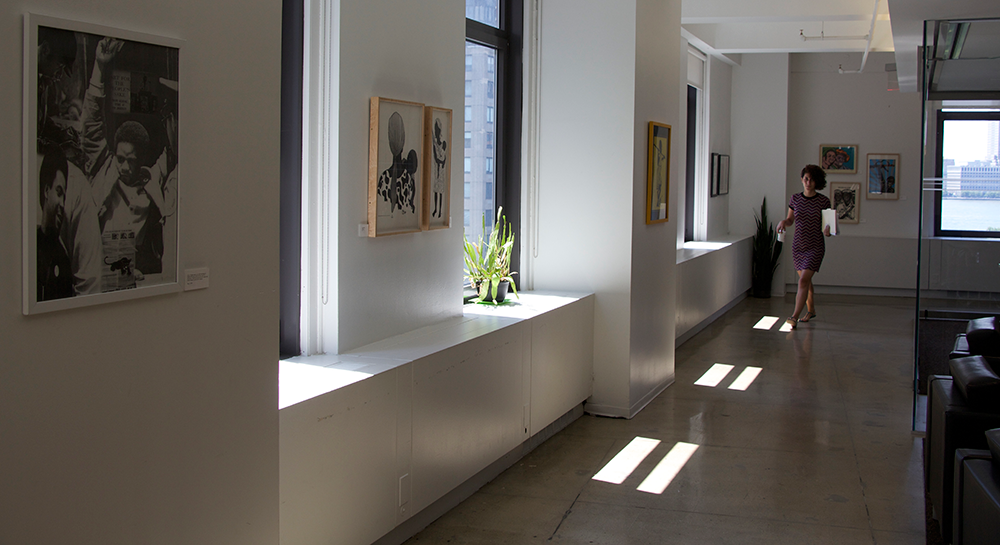 We Have Nothing to Lose But Our Chains
May 19, 2016 – October 15, 2016
This exhibition, which commemorates the 50th anniversary of the Black Panther Party, features work by the iconic Emory Douglas from the collection of Alden and Mary Kimbrough.
Douglas (b. 1943, Grand Rapids, MI) is a renowned artist and former Minister of Culture of the Black Panther Party. He creates images at the nexus of culture, identity and human rights that are designed to reflect the concerns of the community. His art has been displayed at the 2008 Biennale of Sydney, The Museum of Contemporary Art in Los Angeles, and the Yerba Buena Center for the Arts. A retrospective of his work was published in Art in America and is the subject of the book Black Panther: The Revolutionary Art of Emory Douglas. 
 We Have Nothing to Lose But Our Chains is curated by Shani Jamila, artist and Managing Director of the Urban Justice Center.