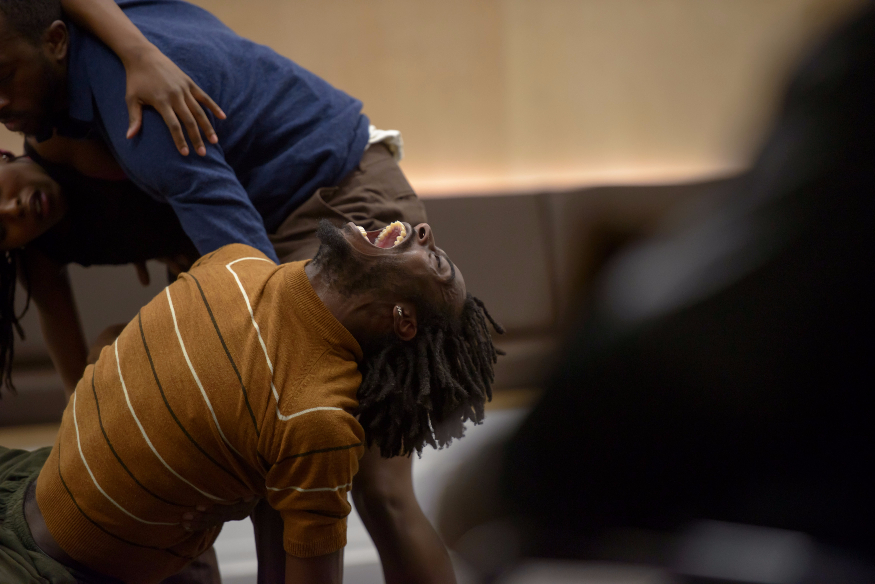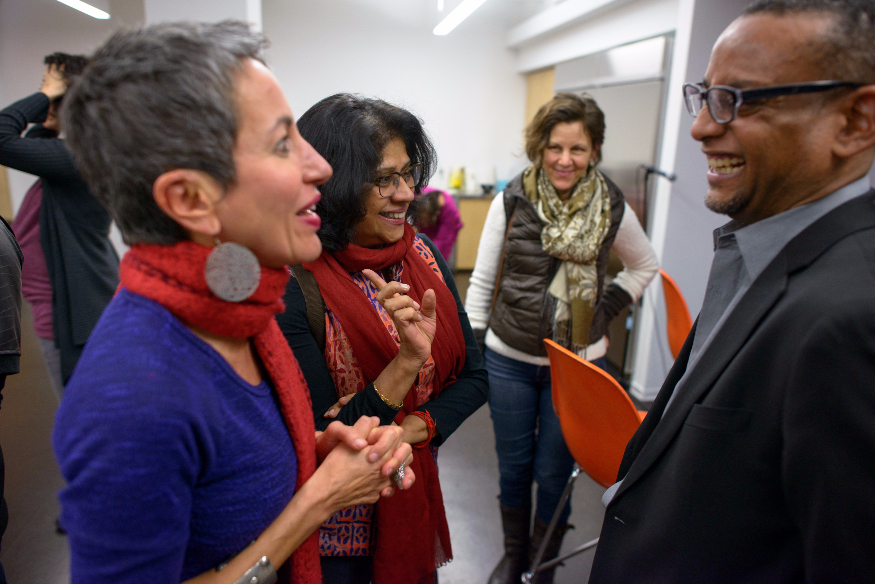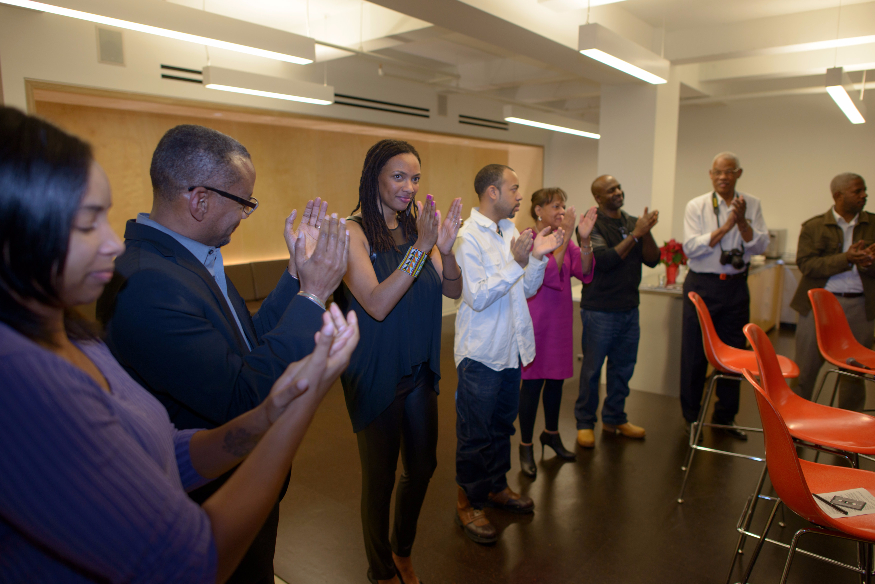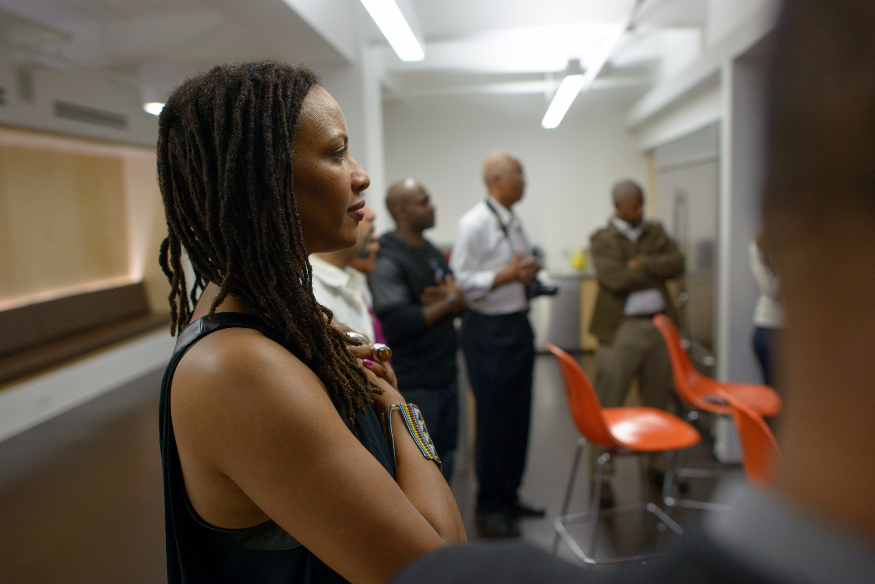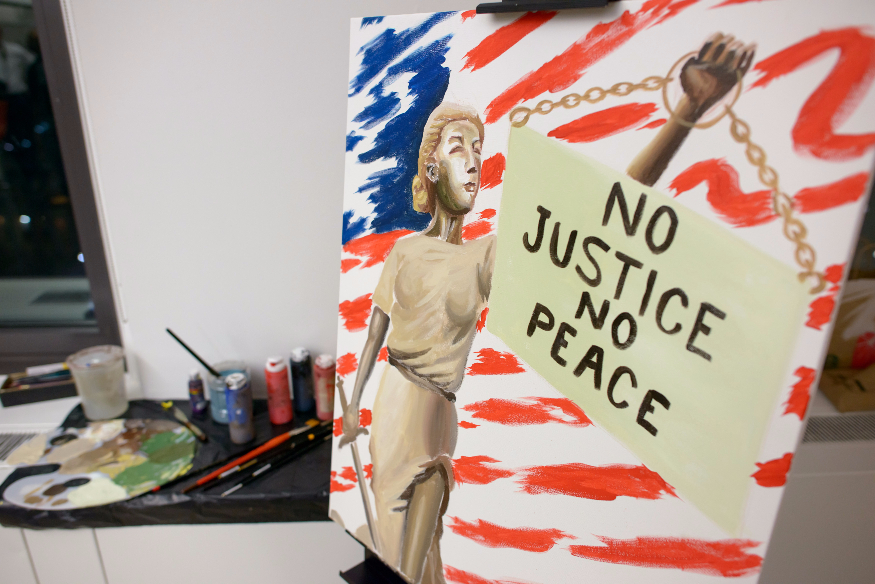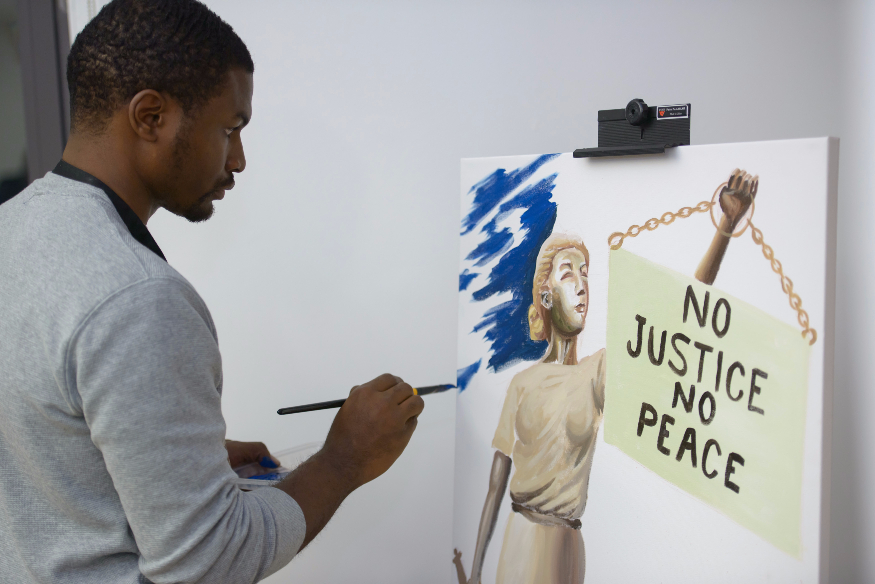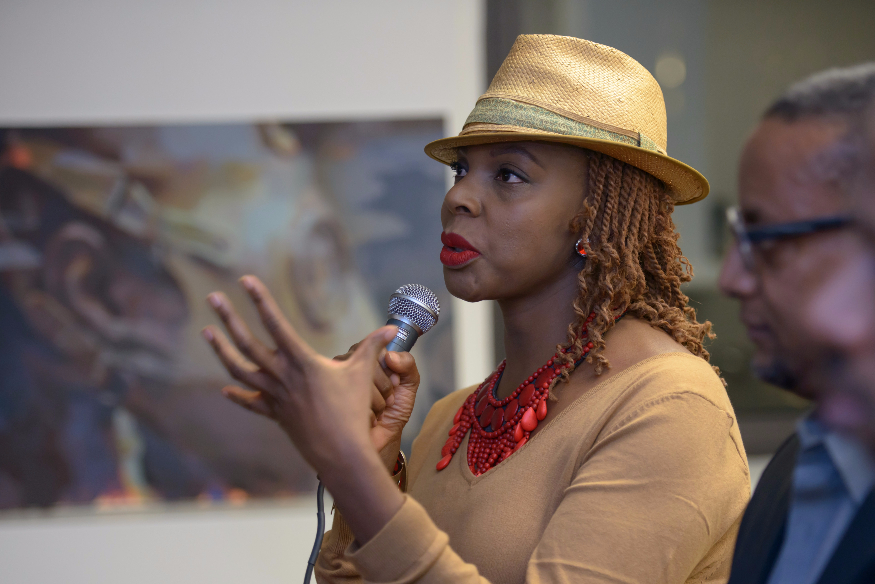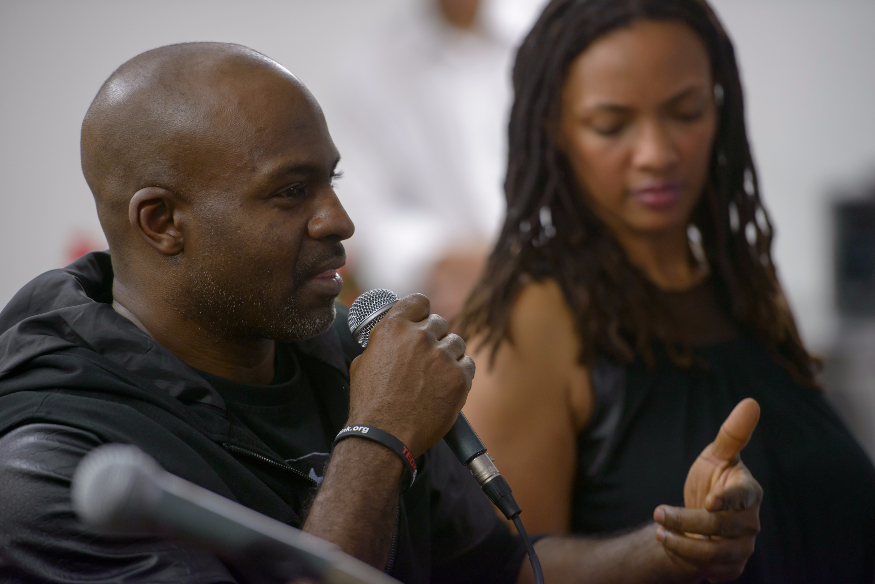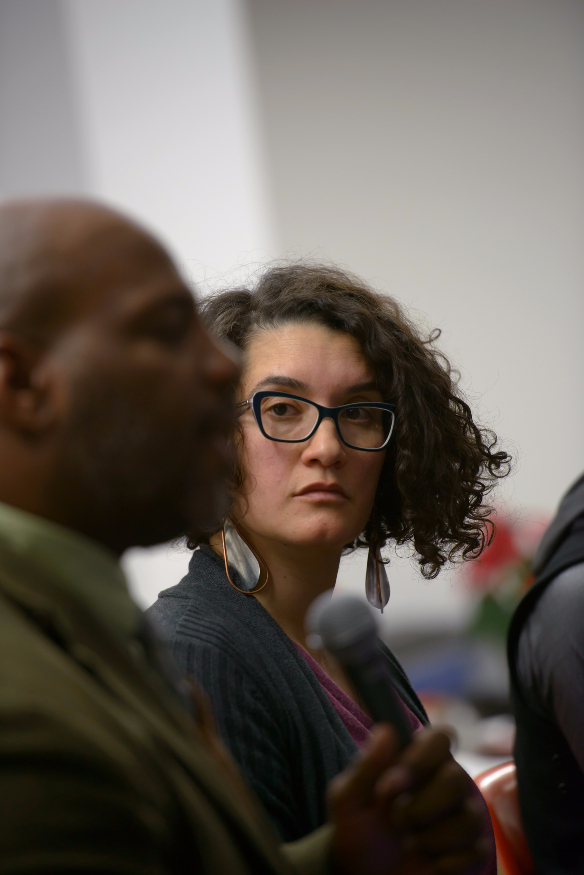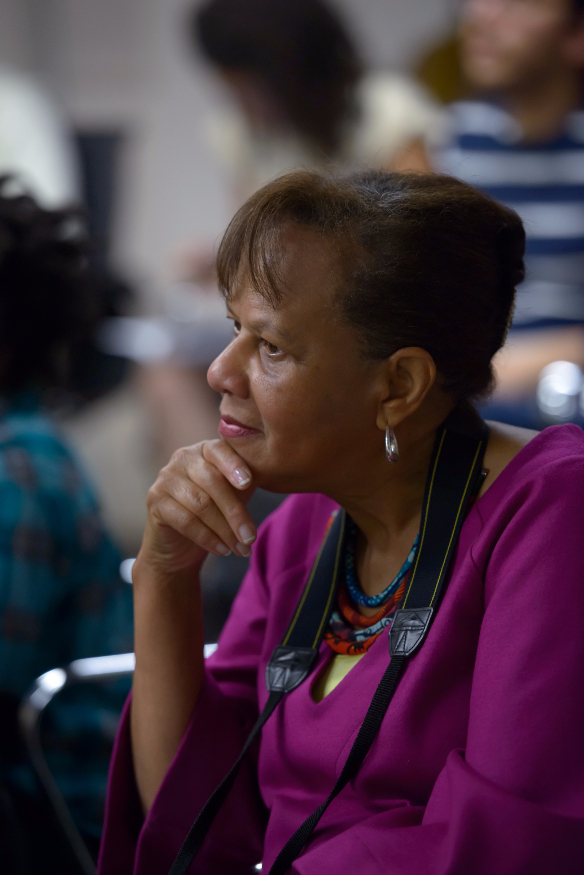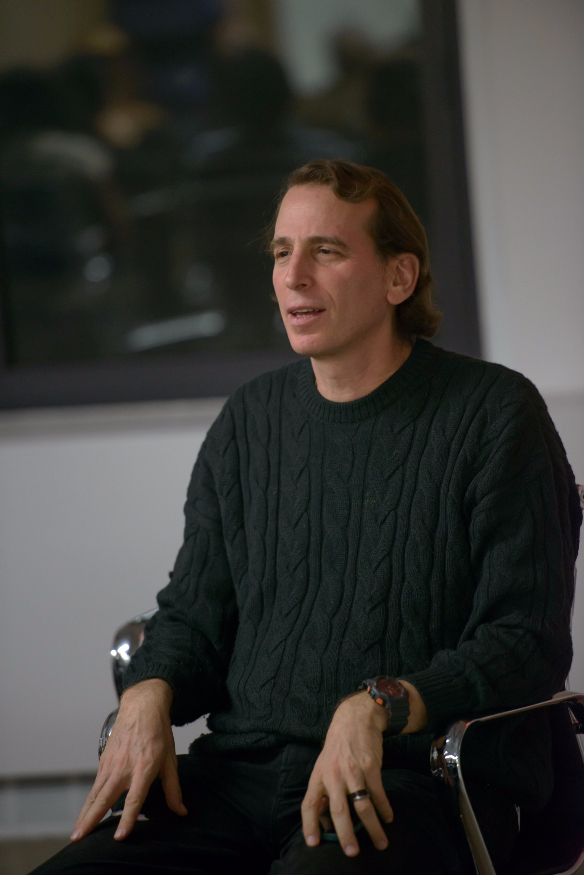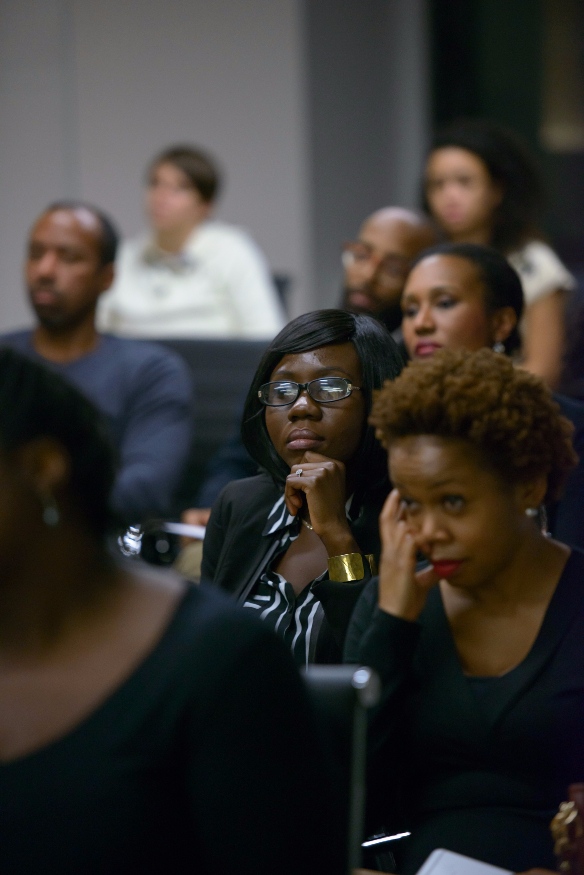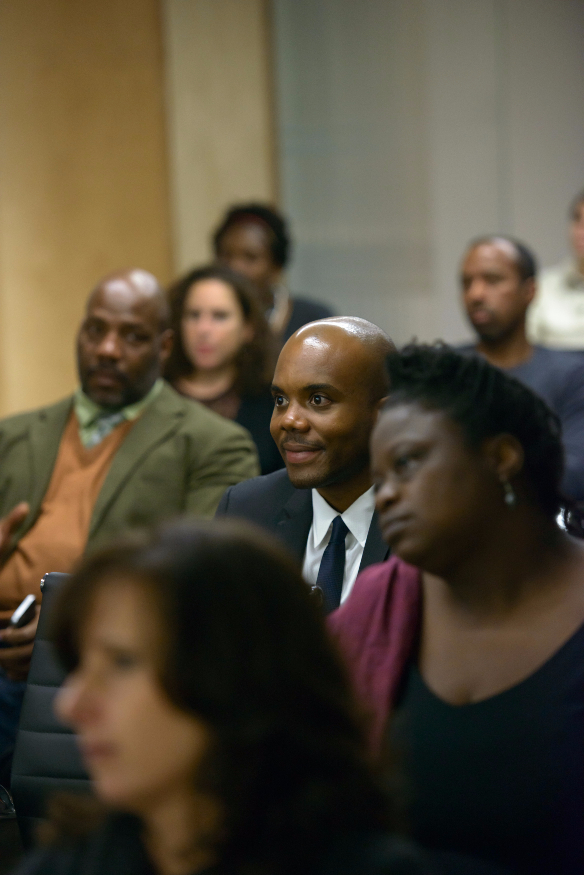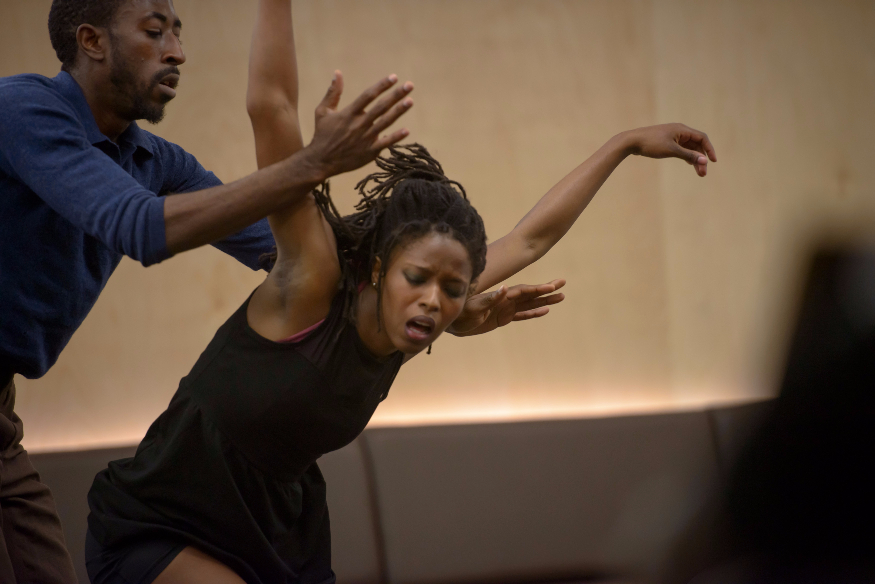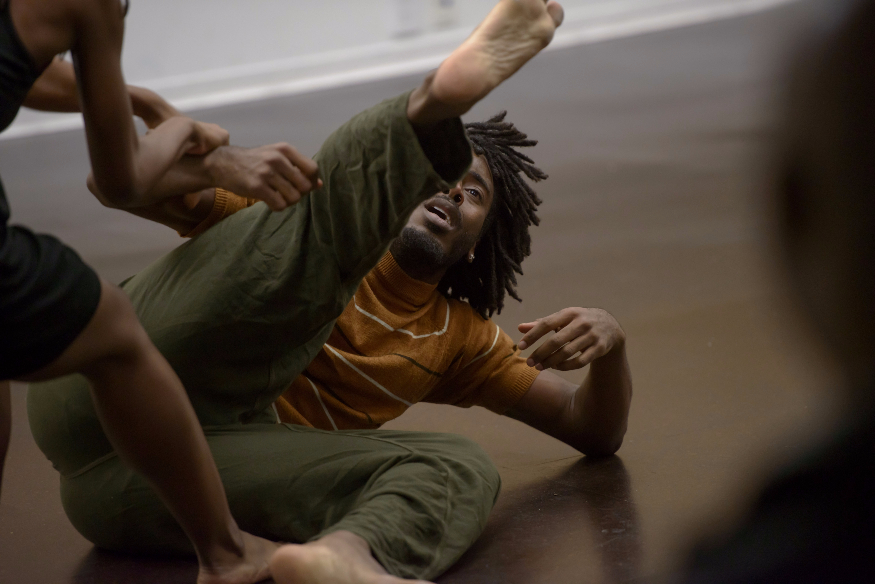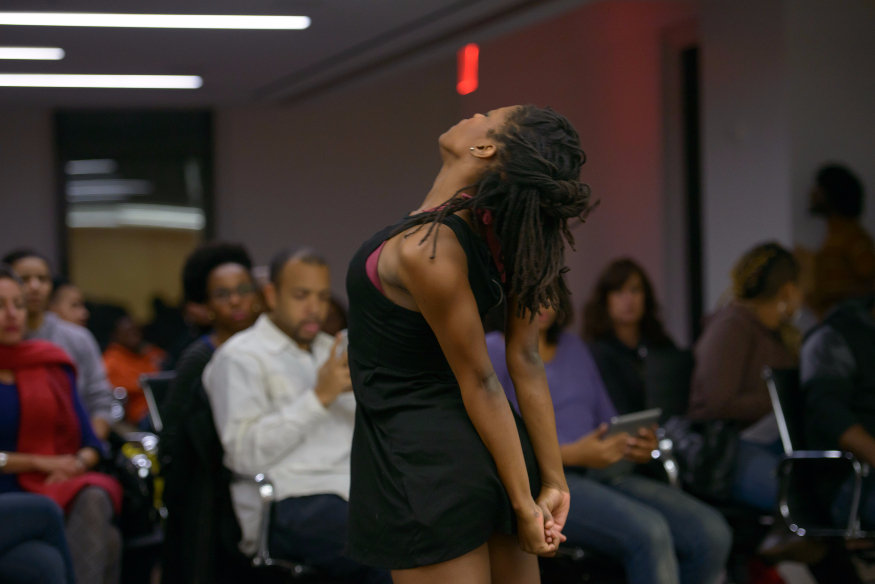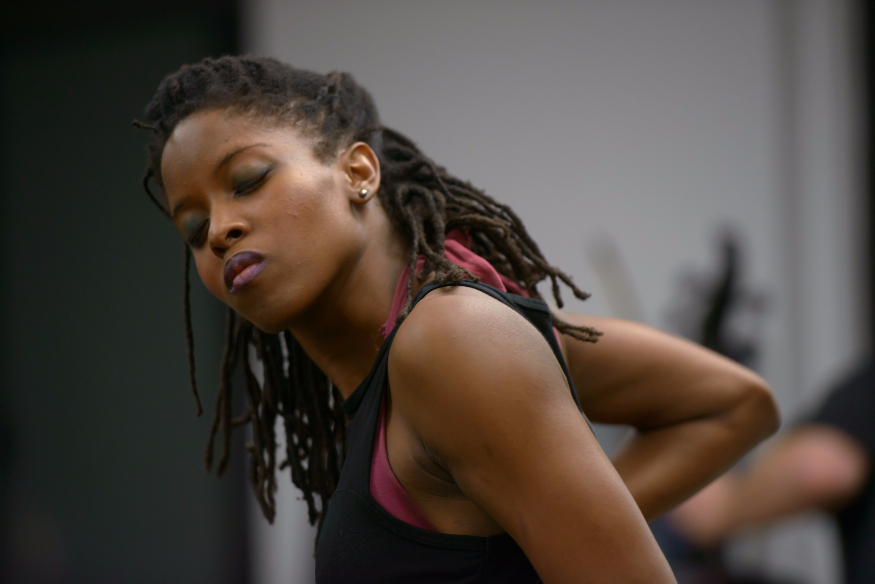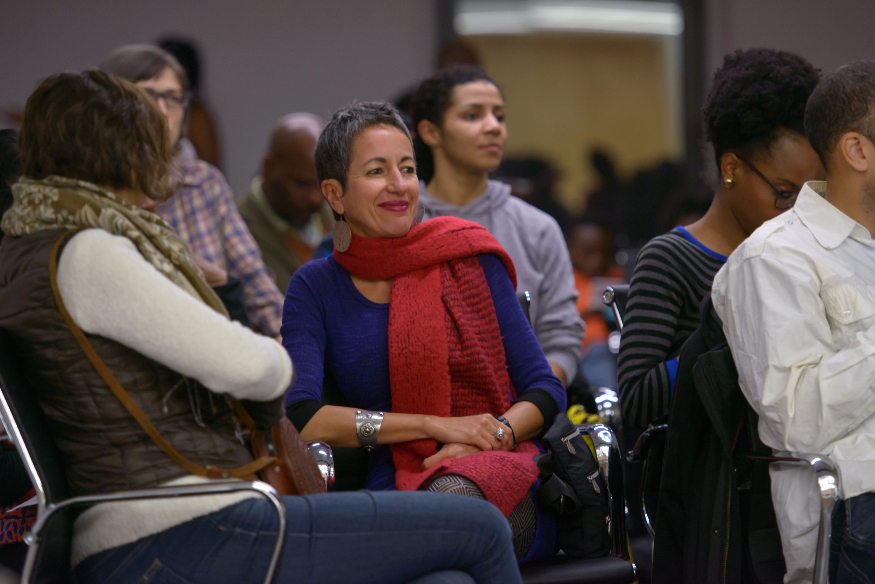 All photos were taken by Gareth Smit.
On December 10th, 2014 (Human Rights Day), Shani curated and moderated Open Season- an event that explored how to achieve a cultural shift in our country's approach to policing and punishment.  The program featured visual and performance art, alongside moderated conversations with some of our brightest minds, about our culture of confinement. We talked about the need for a paradigm shift that will allow for human rights to be at the center of our ideas about justice.
We featured the voices and vision of leading thinkers and artists:
Dr. William Jelani Cobb, New Yorker columnist
Bryonn Bain, New York University
Esther Armah, Syndicated Radio Host- The Spin
Lumumba Bandele, NAACP Legal Defense Fund
Paloma McGregor, Dancer and Choreographer
Vincent Warren, Center for Constitutional Rights
Our opening dance performance was rendered by Orlando Hunter, Ricarrdo Valentine and Brittany Williams to a soundscape by DJ Jahsonic. Give Your Hands To Struggle was choreographed by Jawole Willa Jo Zollar and performed by Chanon Judson and Christine King. Each of these performances was curated by Dancing While Black.
Music by Jacob Cohen and visual art by Jerome Lagarrigue, Russell Frederick, Brian Polite, Dominique Sindayiganza, Russel Craig and more set the tone for the evening.
We are deeply indebted to our amazing community partners: the NAACP Legal Defense Fund, NYU's Prison Education Program, Angela's Pulse and Articulations. Additional support was provided by the Urban Bush Women and the Studio Museum in Harlem. The event was documented thanks to the generosity of the International Center of Photography.