New York Times Broadcast

Shani is featured in a New York Times broadcast about how American identity is constructed. The conversation, which was filmed live at the NYT offices, is resonating with tens of thousands of people from around the world– it reached over 190,000 views after just one day!!

The NYT describes the series as follows: "What makes someone American? That's the central theme of "Hyphen-Nation," which tackles the issue of American identity being tied to the concept of "whiteness" through the lens of 9 people who don't identify as white." Join Bayete Ross Smith, Armando Somoza and Shani by adding your comments on race, identity and citizenship to the discussion posted below from the NYT Facebook page.

Afro Punk Harlem Takeover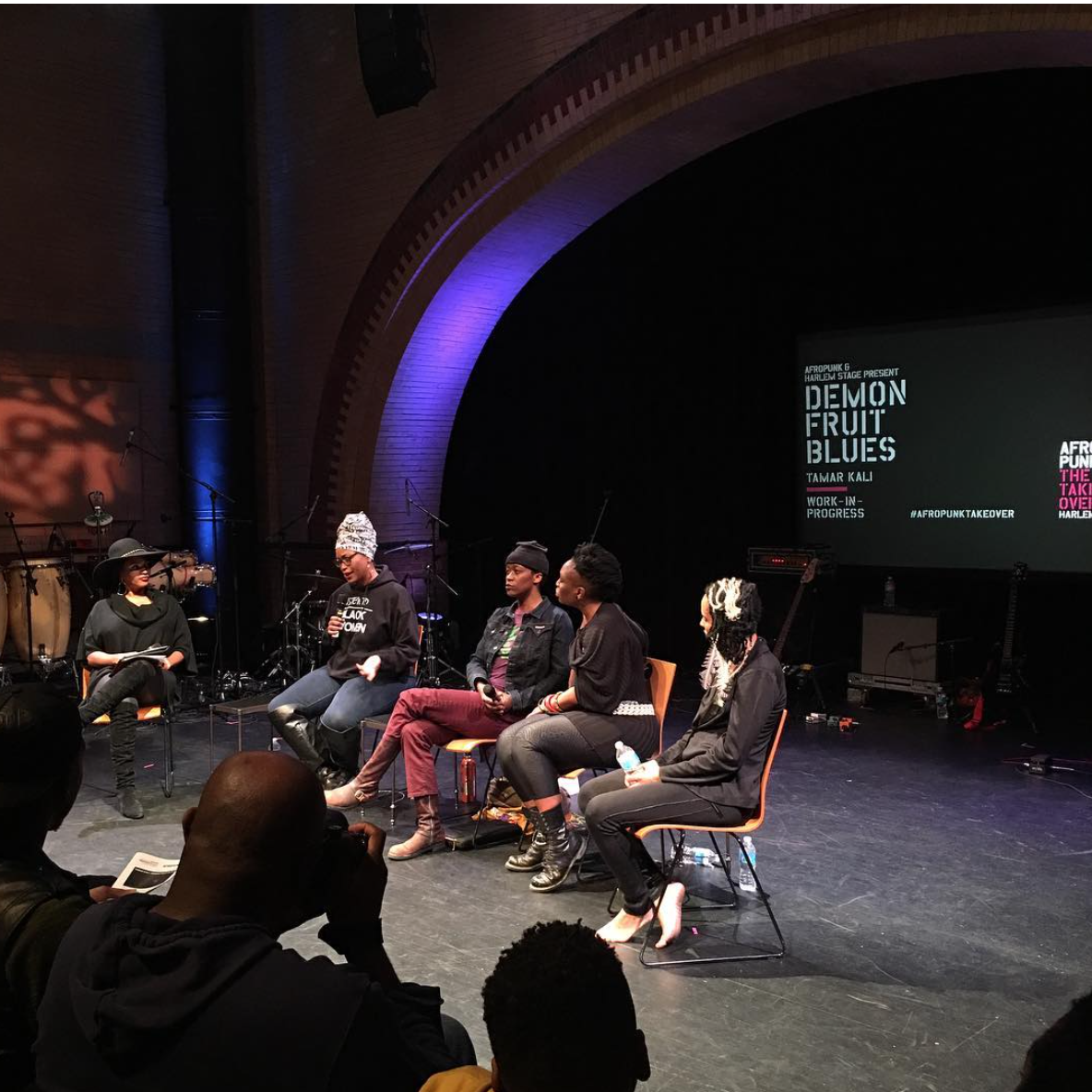 Shani loved hosting a conversation with this magical group of women: musician Tamar-Kali, dancer and choreographer Adia Whitaker, director Ashley Brockington and writer Feminista Jones. The panel was preceded by an incredible performance of Demon Fruit Blues, featuring Ase Dance. Many thanks to the co-sponsors AfroPunk and the Harlem Stage, in addition to all the members of the sold out audience!

The Schomburg Center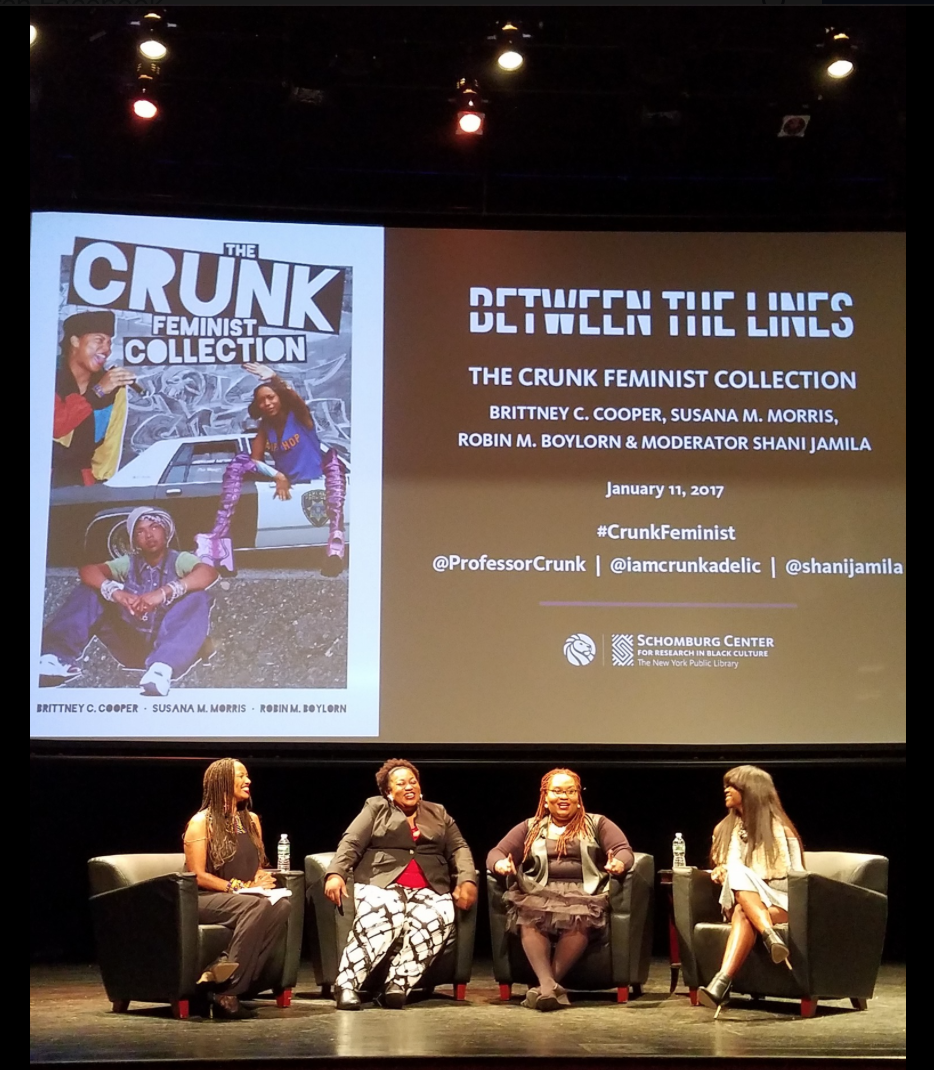 In January Shani was pleased to host a spirited discussion of writers and scholars at Harlem's renowned Schomburg Center for Research in Black Culture. The event featured Brittney Cooper, Susanna Morris and Robin Boylorn taking on popular culture, politics, race and gender as they celebrated the launch of their new book The Crunk Feminist Collection. Click here to watch!

The Whitney Museum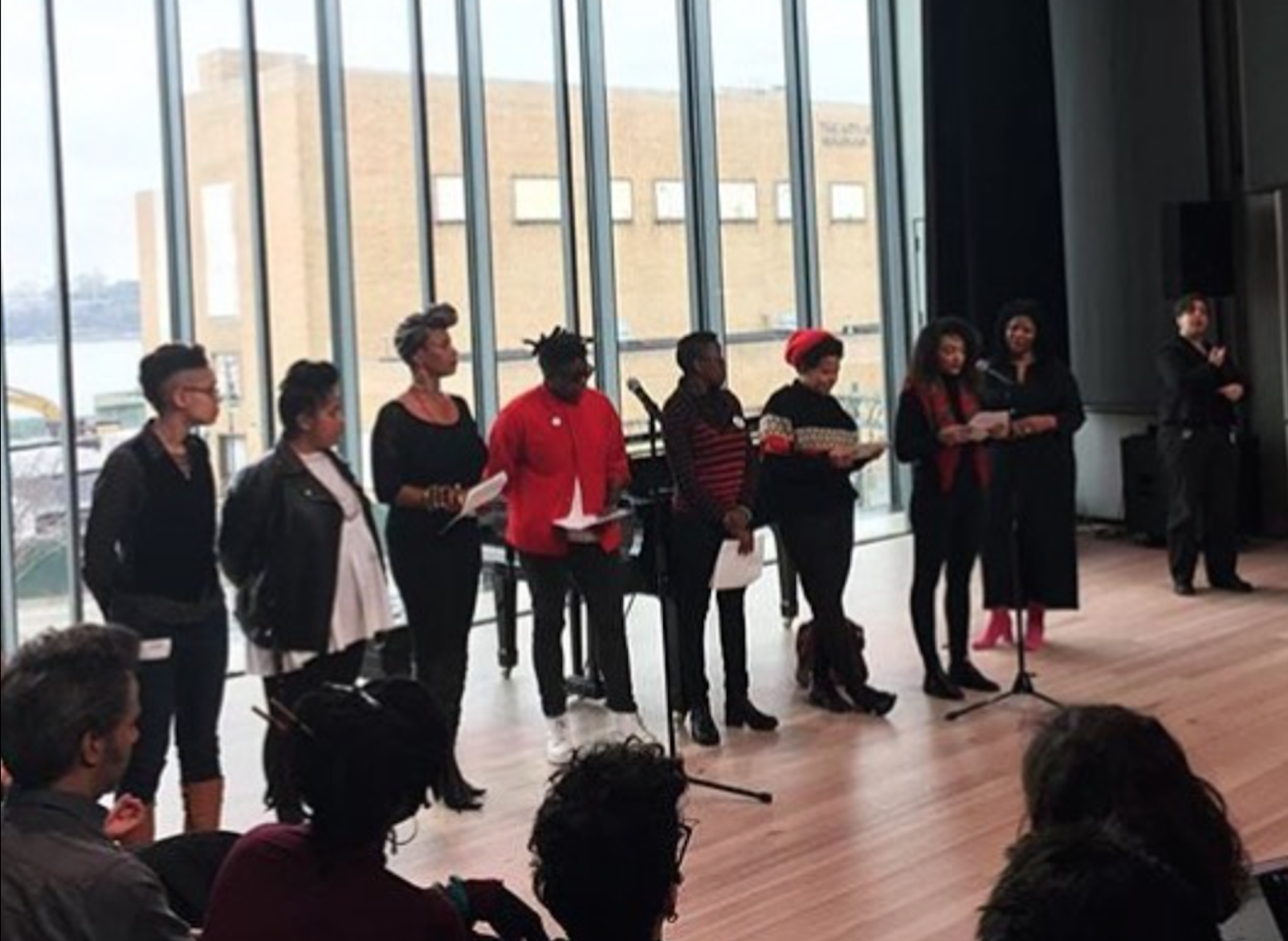 On Inauguration Day, Shani was proud to stand with fellow members of Black Women Artists for Black Lives Matter to read their Notes Toward a Manifesto.  They joined a long list of artists who chose to spend the day speaking out about their principles and who they stand for.

Brooklyn Arts Exchange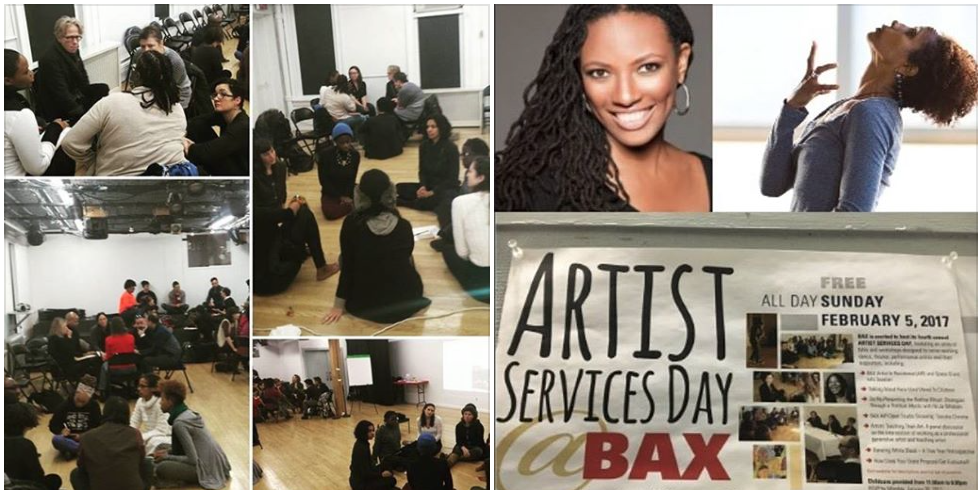 Lastly, it was a true pleasure for Shani to head over to the Brooklyn Arts Exchange as a contributor to their forum on the five year history of Dancing While Black. It was a great afternoon visioning and strategizing about the arts and social change during Artist Services Day.