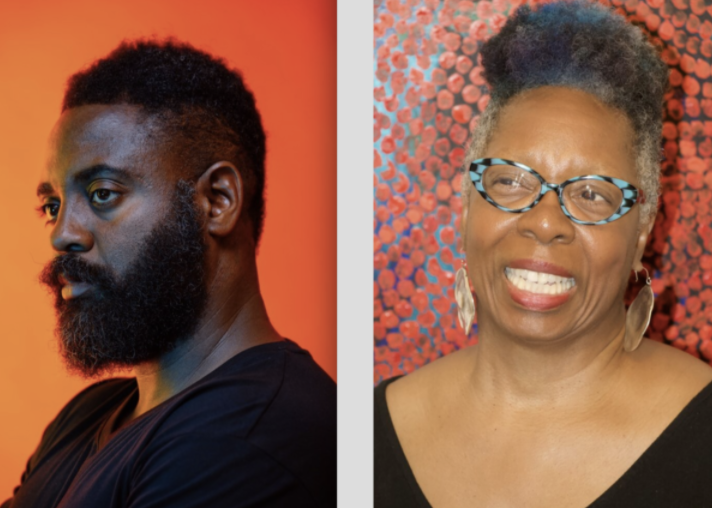 Lineage is a collection of conversations, hosted by Shani Jamila, with the very best socially engaged Black artists of our time. Many of the participants are recipients of the prestigious MacArthur genius grants– an "unrestricted fellowship to talented individuals who have shown extraordinary originality and dedication in their creative pursuits and a marked capacity for self-direction."

Already in the archive you can find episodes with MacArthur fellows including musician Jason Moran and performer Okwui Okpokwasili. Stay tuned for Shani's upcoming interviews with Season Two guests playwright Lynn Nottage and artist Carrie Mae Weems. And now, with the recent announcement of the newest class of fellows, those numbers went up! HUGE congratulations to the 2021 class of MacArthur geniuses, which now includes choreographer Jawole Willa Jo Zollar as well as writer Reginald Dwayne Betts.

Jawole, the featured guest in Lineage's Season One finale episode, is the founding artistic director and chief visioning partner of the Urban Bush Women performance ensemble. Designated a Master of Choreography by the John F. Kennedy Performing Arts Center, she received the Bessies Lifetime Achievement Award and honorary degrees from both Tufts University and Rutgers University.

Dwayne is a poet and lawyer whose latest collection of poems, Felon, won the 2020 American Book Award and the NAACP Image Award. Fresh to the press, you can listen to exclusive stories about what he's up to now on lineagepodcast.com.
We want to conclude with a special shoutout to curator and friend of the show Dr. Nicole Fleetwood, who also received this special honor.
Be sure to subscribe, rate and review Lineage wherever you get your podcasts! Through the voices of the most extraordinary artists of our time, we tell an intergenerational story of what it means to be Black in America.