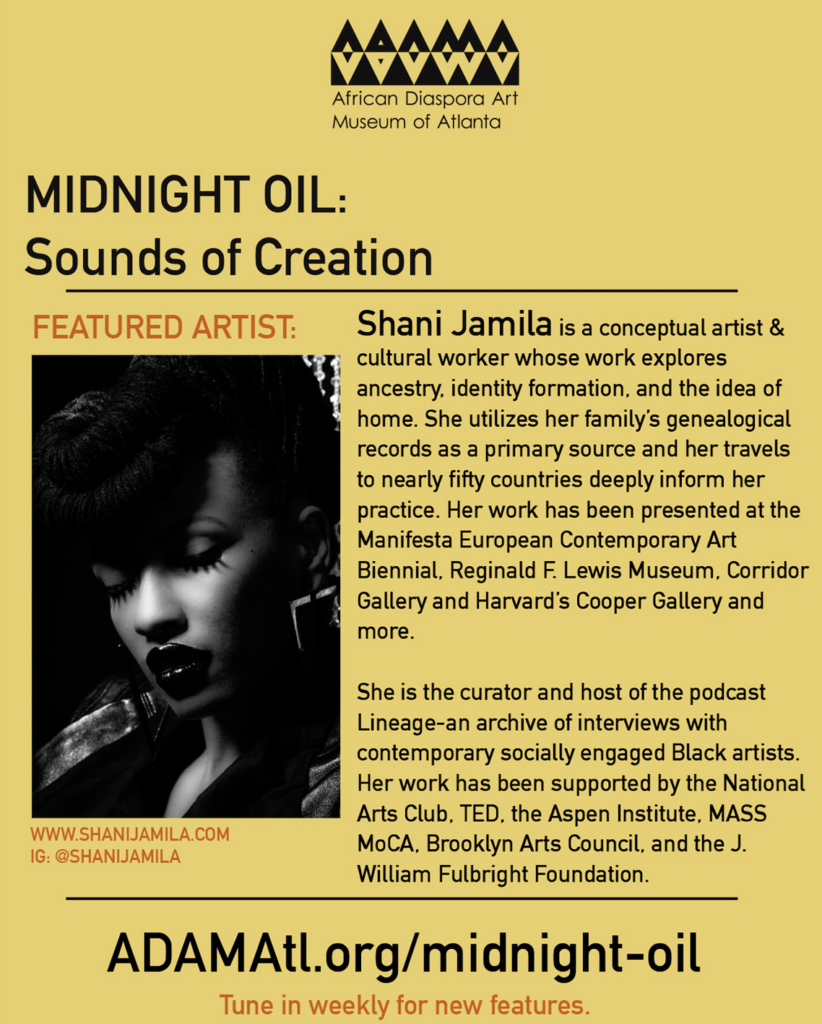 July 2021: ADAMA presents Midnight Oil, a curated experience featuring artists and the music that inspires them. Artists from around the world have been invited to create and share music playlists that provide the soundtrack to their creative process. In addition to a link to the playlist, the museum features a brief interview with each artist about their selections and samples of their work.

This week we catch up with Shani Jamila: artist, scholar and host of the acclaimed podcast series "Lineage." Shani's work is deeply engaged in genealogy and memory using her own family's detailed records as a source. Her podcast series Lineage features intimate interviews with acclaimed artists at the intersection of art and social activism. Check out Shani's playlist and learn more about what moves her.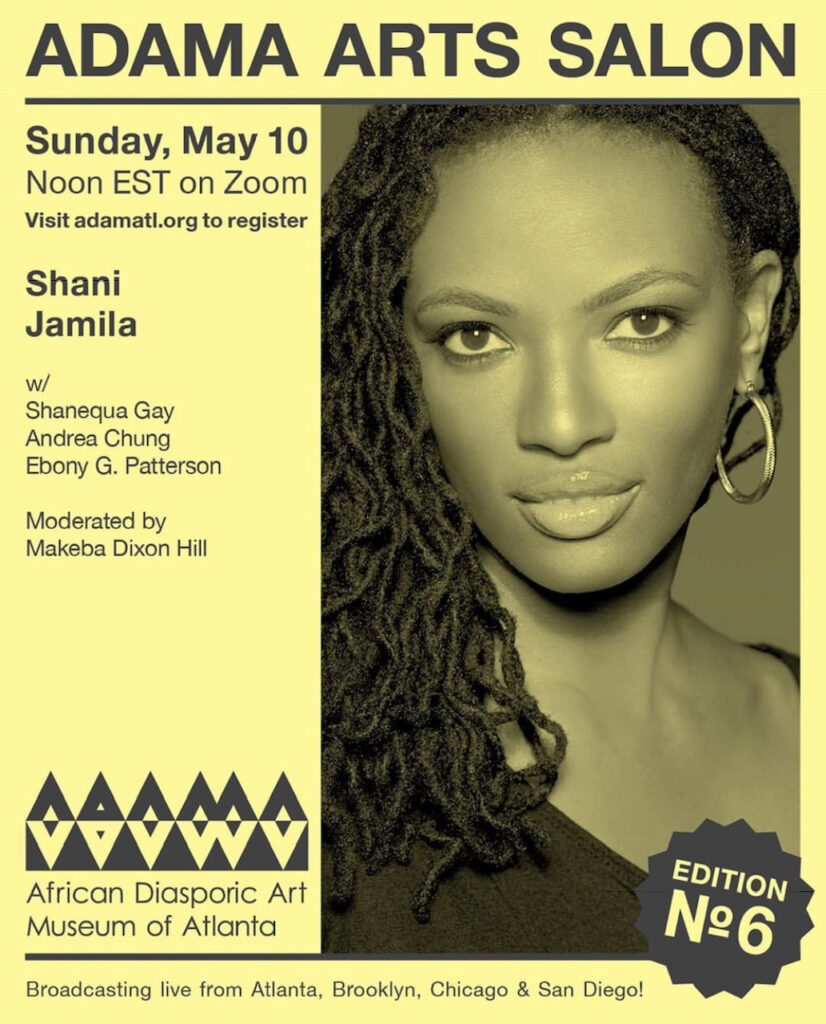 Join Shani Jamila for an artist talk sponsored by the African Diasporic Art Museum of Atlanta on Sunday May 10th. She will be in conversation with artists Shanequa Gay, Andrea Chung, and Ebony G. Patterson. The panel will be moderated by the Curator of Education at the Spelman College Museum of Fine Art, Makeba Dixon Hill. The ADAMA Arts Salon series features conversations with contemporary artists, curators, scholars and more from across the African Diaspora.