Hello lovelies, I'm excited to let you know that I've curated an exhibit called We Have Nothing to Lose But Our Chains, which showcases the art of former Black Panther Party Minister of Culture Emory Douglas. Hope to see you there!
Shani
Exhibit Opening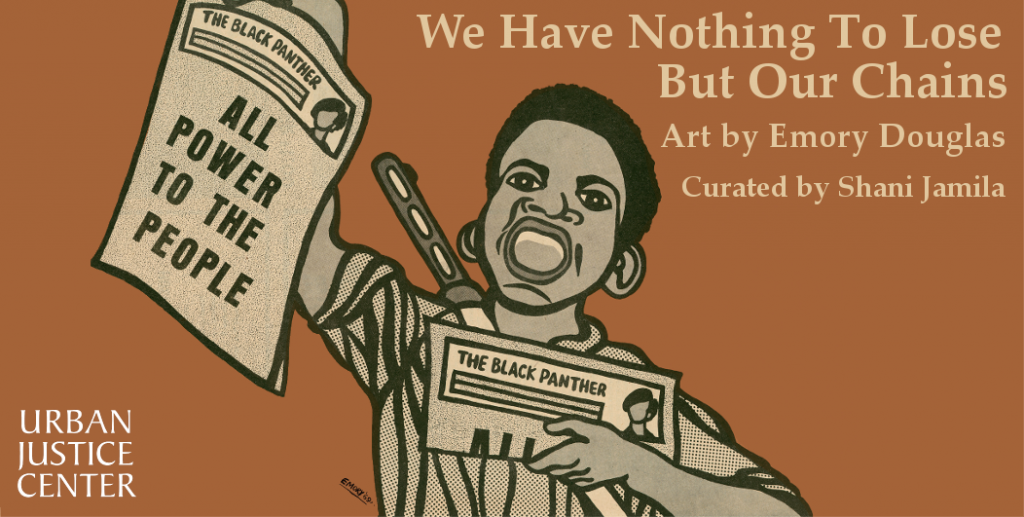 Art@UJC proudly presents "We Have Nothing to Lose But Our Chains," a new exhibit commemorating the fiftieth anniversary of the Black Panther Party. This show of Emory Douglas' work, featuring art from the collection of Alden and Mary Kimbrough, will mark the culmination of our inaugural year of exhibitions.
Democracy + Distrust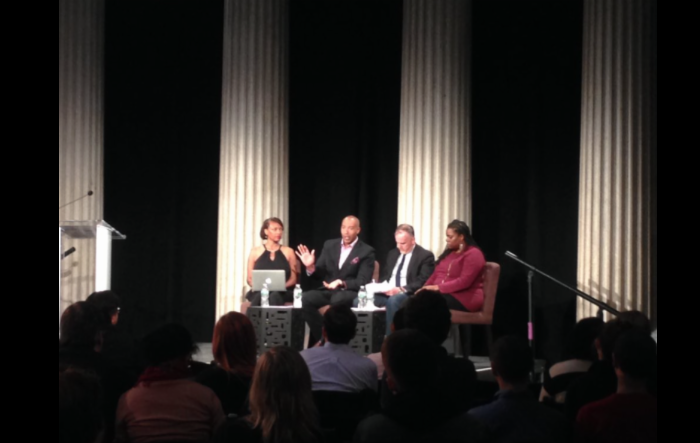 Many thanks to those of you who came to the New York Council for the Humanities event I moderated, Democracy and Distrust on May 3rd at Federal Hall. It was such a pleasure to work with the fantastic panel, which featured:
Christopher Lebron, Assistant Professor of Philosophy and African American Studies at Yale University
Michael Lynch, Professor of Philosophy at the University of Connecticut and Director of the Humanities Institute
Deva Woodly, Assistant Professor of Politics at The New School
In the words of the Council, "Race and opportunity are contested territory in our current political climate. How did we get here? Can we begin to mend relations in the face of systemic inequalities? How can dialogue catalyze change? This program aims to address how we can restore trust in one another and in our political system, build safer and stronger communities, and move beyond entrenched opinions through intentional acts of conversation."...